Who
We
Are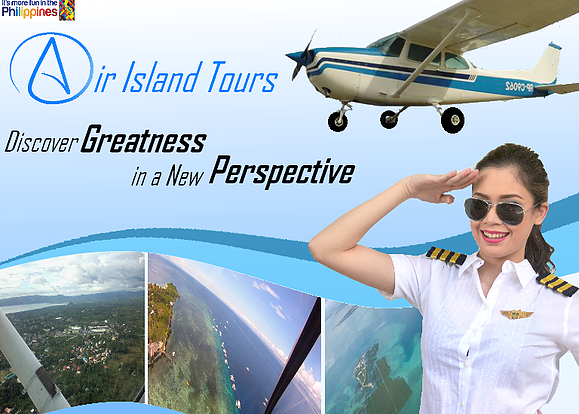 AIR ISLAND TOURS Offers Private Aircraft Charter Flights for INTER ISLAND DESTINATION , AERIAL TOURS and HELICOPTER Rentals within the PHILIPPINES
We are also Fly Inter-Island Destination EVERYDAY from Cebu (Mactan Cebu International Airport) to:
1. Bantayan
2. Bohol
3. Siquijor
4. Sipalay 
and from Dumaguete with Royhle Airway Charter Inc.
1. Bohol
2. Siquijor
3. Dipolog
4. Sipalay
and from Bohol (Tagbilaran Airport)
1. Bantayan
2. Siquijor

Chartering private aircraft enables executives and senior management to fulfill strict schedules and often complete multiple meetings in different cities or carry out several site visits in one day.
We provide aircraft charters to business professionals, to maximize their time efficiency.

Travelling by private aircraft is the most comfortable, safe and secure way of flying  with a Quality of Air Charter

Private aircraft are also used for Vacation Trips, allowing you, your family and friends to travel in privacy, luxury and comfort .

Fly a short trip for a weekend get away with your BARKADA, or a two week holiday in the Siargao, or to Discover the wonderful island of Bantayan Cebu. And to Experience a relaxing vacation at Boracay Island, we will always find the most suitable private aircraft or a helicotper to make sure that you and your loved ones arrive safely and without hassle.

Access to private terminals means you avoid the hustle and bustle of busy airports and the queues through security.

And Most Especially
Travel at your Own Time
at your Own Schedule
and fly the Quality of Air Charter Service
That you Deserve
Read More