Discover our ALL-In Island Tour Package all around Visayas
 The Newest Tour Package in the Visayas is now here
as Air Island Tours brings you our ALL-In Island Tour Packages
"No Need to Plan, Cause we've got everything in Hand!
We just dont fly you to your destination, but we take care of everything
Book with us and checkout our What to do in the Island Tour Packages on our specific destinations
1. Bantayan Island
2. Bohol
3. Siquijor
We do even have our newest Tour Spot package
1. South Cebu Travel Package
2. North Cebu Travel Package
3. Cebu City Tours
4. Night Life Cebu City Experience
We arrange everything from your Flight to the Island, to your Hotel Destination, Food accommodation, Tourist Spot destination, activities, Air conditioned Land Transport, Souvenirs and many more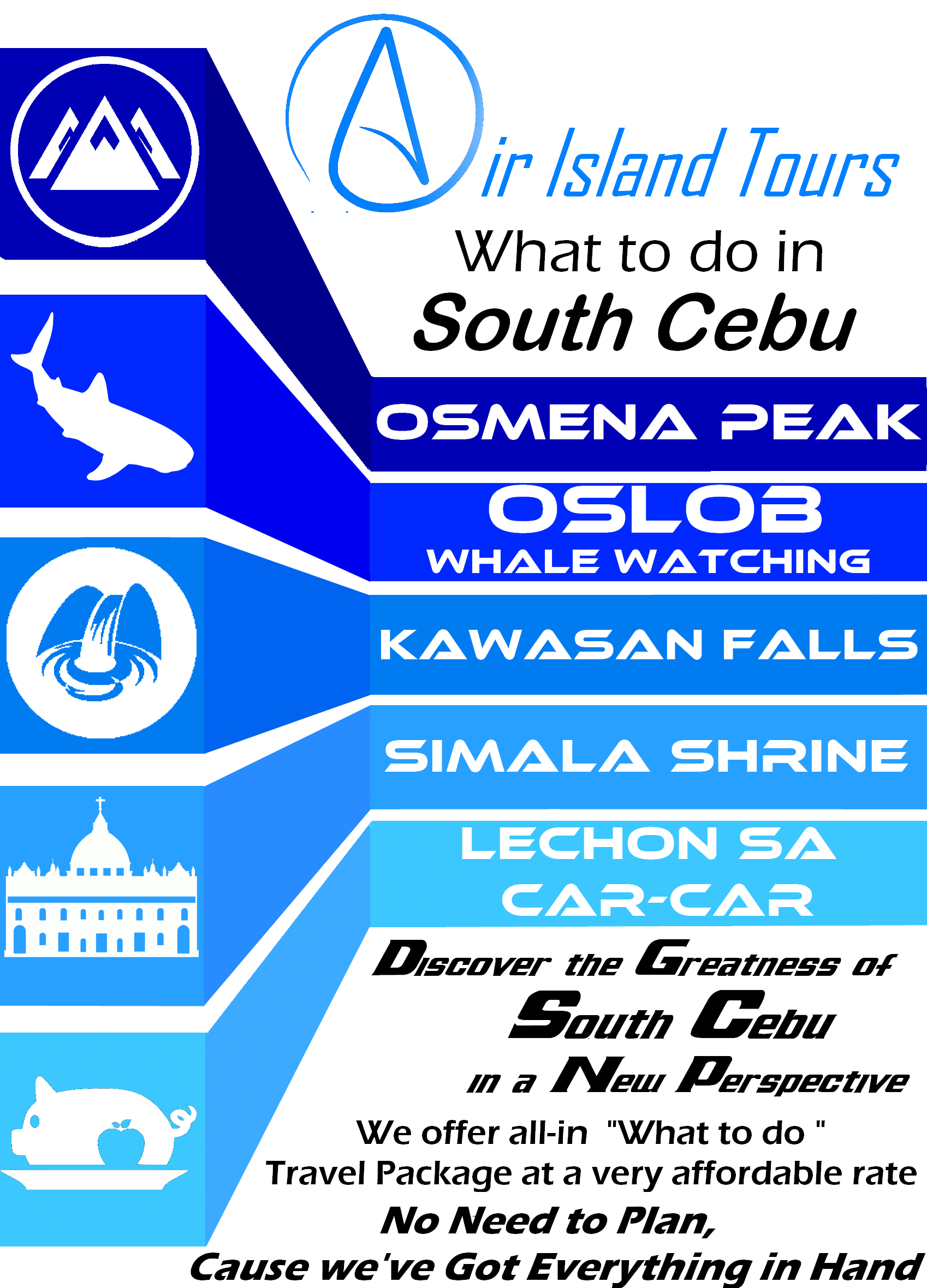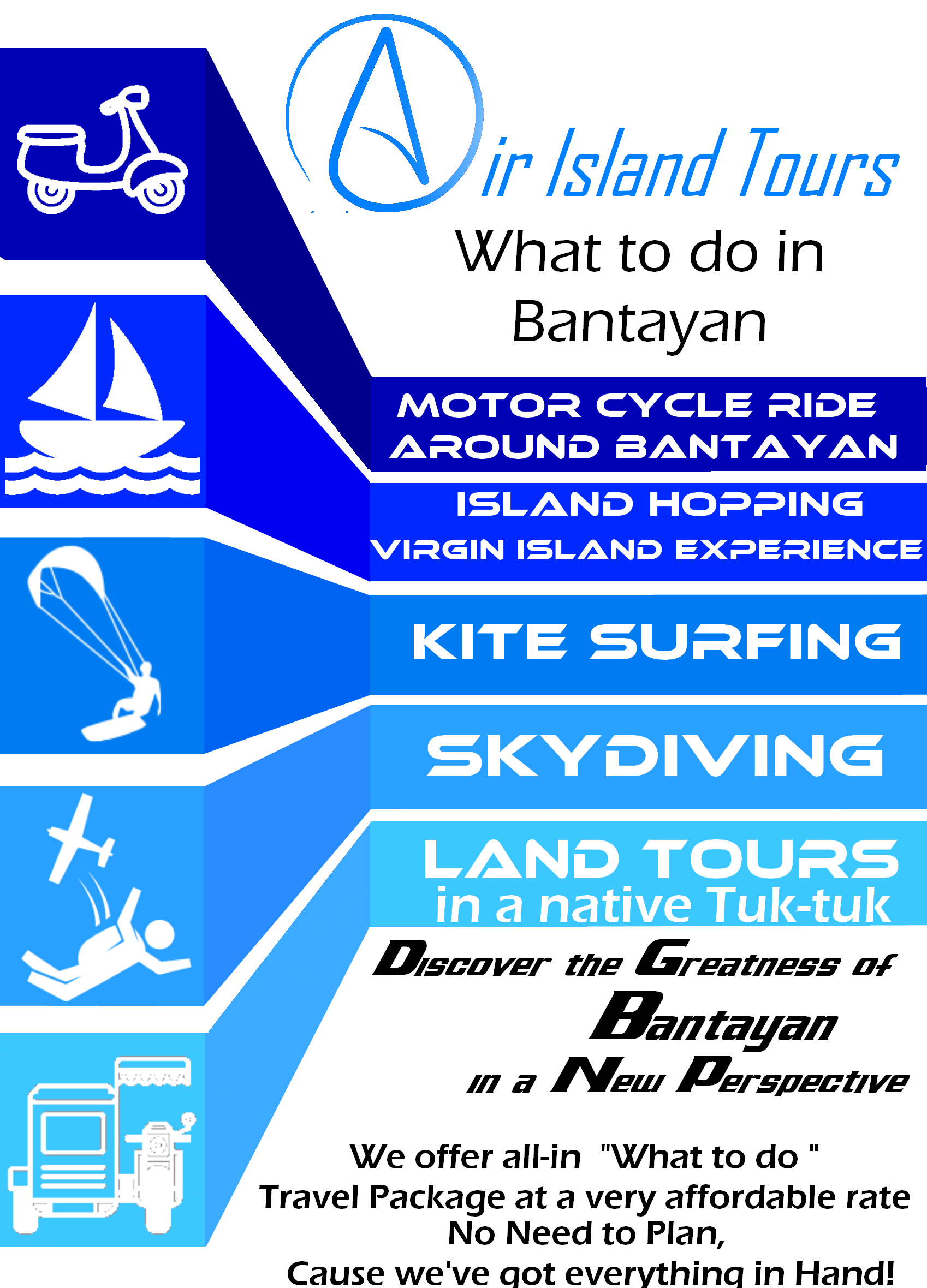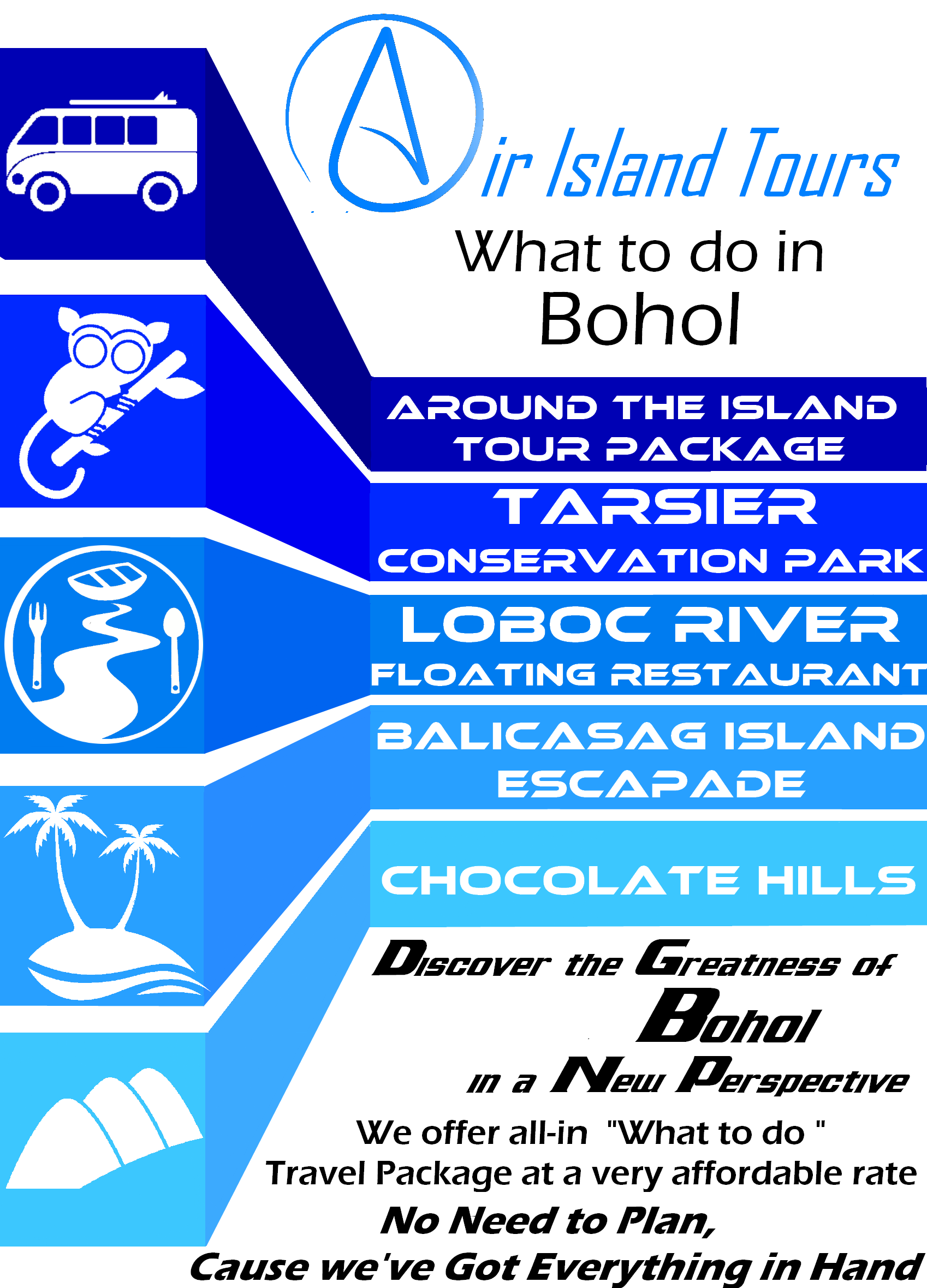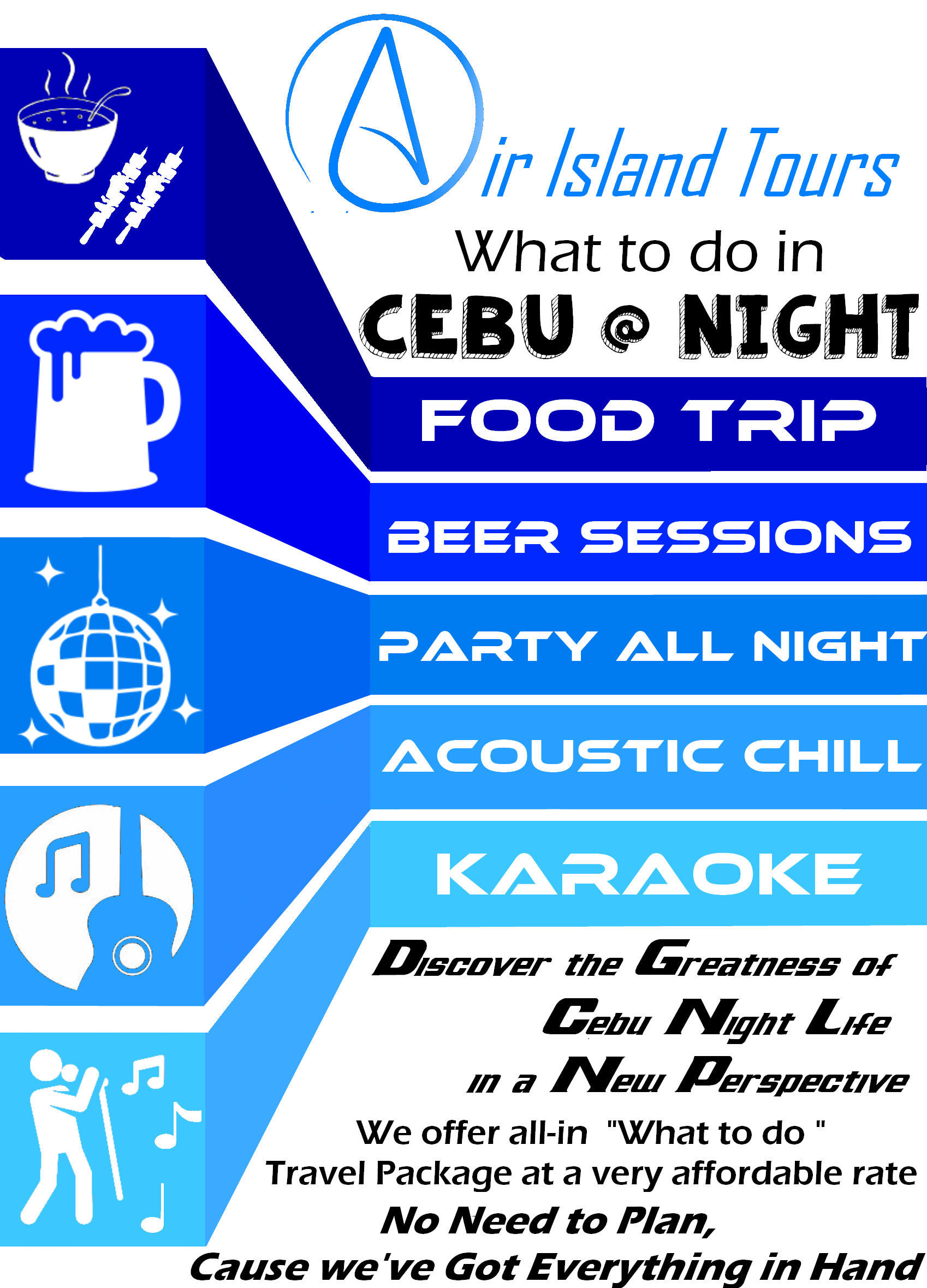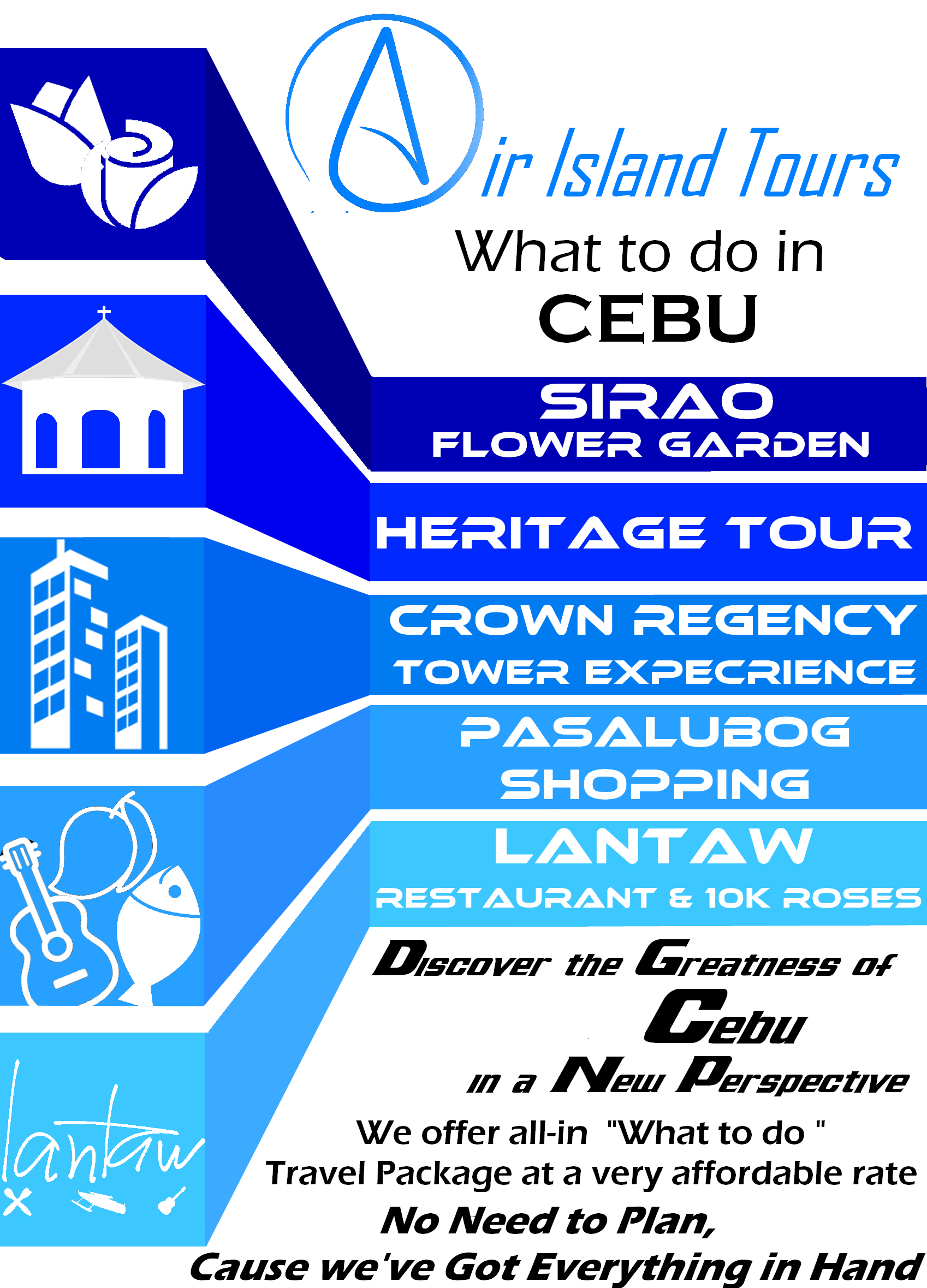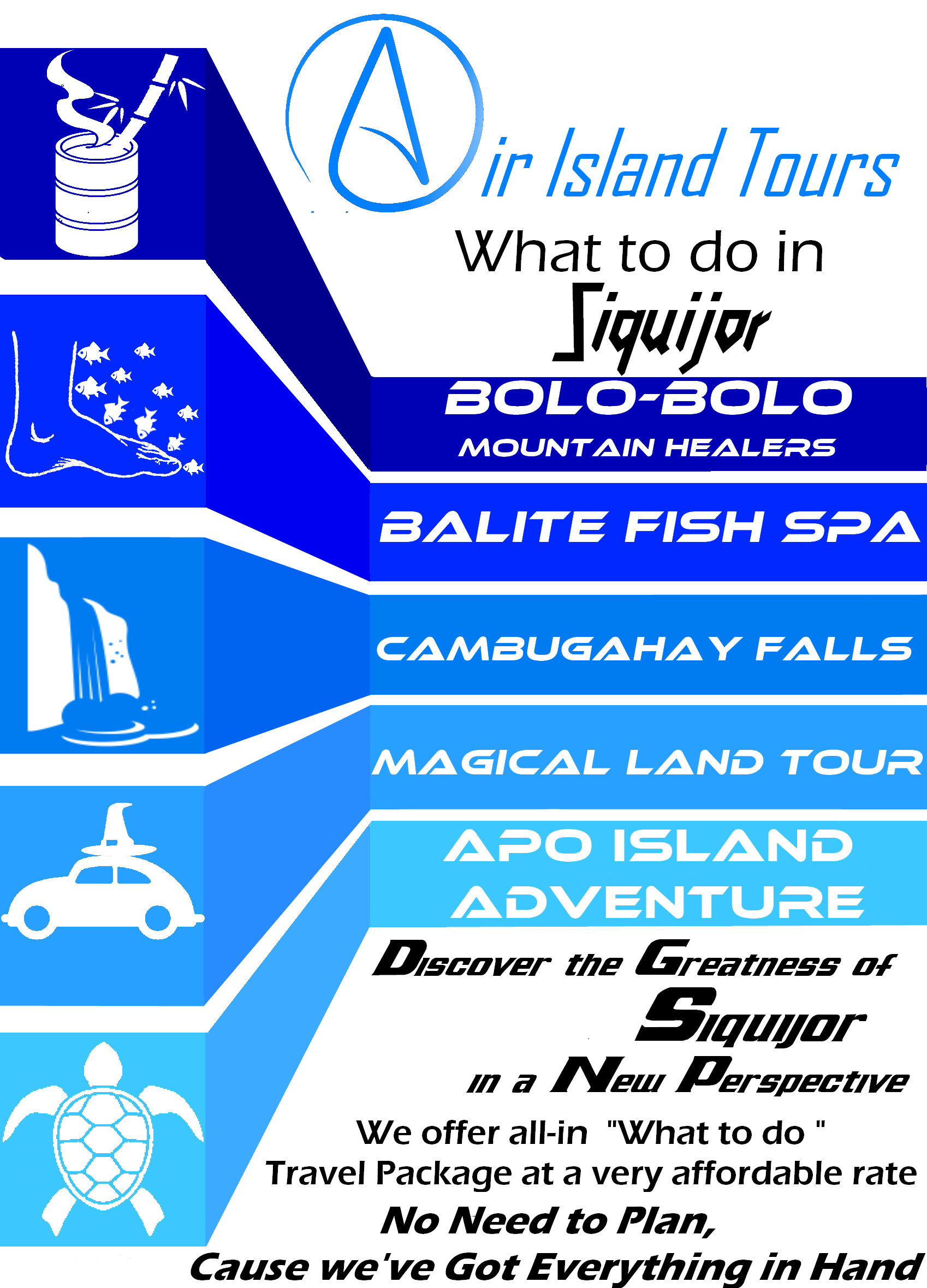 So call us now on our 24/7 Hotline @ +639228555574 for your Island Tours Travel Package
or email us @ This email address is being protected from spambots. You need JavaScript enabled to view it.
"No Need to Plan, Cause we've got Everything in Hand"